A positive and inspiring community for amigurumi makers who like to crochet and discover new amigurumi designs together with other like-minded people.
This inspiring community will help you grab your crochet hook and weave in your ends regularly - leaving you feeling creative, less stressed and in the long run making you a happier crocheter!
Before I tell you about this creative community, let's talk about who this is really for…
You love amigurumi but have nobody to share your hobby with
You want to learn new things and explore new amigurumi patterns but feel overwhelmed with everything that is out there
You need a push to finish your amigurumi projects regularly so that you can start new ones
Whether you're….
A crocheting mother that wants to take time for yourself and evolve your crocheting skills
An amigurumi lover that wants to challenge yourself to finish your pile of projects
A creative spirit that craves an inspiring and positive community
You're in the right place and I'm going to tell you exactly how Happy Amigurumi Club will give you the tools, inspiration, and unparalleled support for your amigurumi journey.
What is HAC?
Happy Amigurumi Club is a community for amigurumi makers. The information and patterns are sent to your email inbox and the community is hosted inside our private Facebook group.
Each month we'll do something fun together, it can be exploring a new pattern, crocheting along together or finishing a project during one of the monthly live streams.
The club includes:
⭐ 6 new exclusive amigurumi patterns per year
⭐ Access to a private Discord chat
⭐ Access to a private Facebook group
⭐ A monthly live stream where we chat and assemble (or crochet) amigurumi together
⭐ 4 mystery crochet alongs per year (April, July, October, December 2023)
WHAT IS A CROCHET ALONG?
A CAL is the short-term for crochet along. A crochet along is an event where people are working (crocheting) on a project at the same time and pace.

CAL = Crochet ALong

There are different kinds of crochet alongs. A crochet along can be hosted around a certain theme, pattern, or designer.
The CALs hosted inside the Happy Amigurumi Club are mystery crochet alongs where you don't know what you're crocheting until the end of the CAL. These crochet alongs are for all my fellow crocheters that love surprises and mysteries!
COMING UP IN 2023
⭐ October CAL
⭐ Secret designer guest in November!
⭐ Workshop: How to assemble amigurumi (sewing tips and tricks)
⭐ December CAL
JOIN HERE
When you join before the end of September, you'll get:
Happy the monkey

A limited edition crochet pattern for Happy the monkey. Happy the monkey is a cute and fun make that is perfect for using up your scrap yarns!

Ted the turtle

A limited edition crochet pattern for Ted the turtle. Ted the turtle is a happy amigurumi that is sure to put a smile on anyones face!

Warning! Very addicting!

Members only discount

A special members only discount that can be used how much you want in the Garnknuten shop.

More patterns!

You'll also get access to the pattern library including the following patterns.
Let customers speak for us
CANCEL AT ANY TIME
Not sure if Happy Amigurumi Club is your jam? That's totally valid! How can you know if you like blueberry jam if you've never tried it?

Join us for a month or two and see if you like the vibe. If you aren't feeling it, you're happy to cancel your membership at any time.
Happy Amigurumi Club
Regular price
Sale price
$7.70 USD
Unit price
per
Sale
Sold out
Share
View full details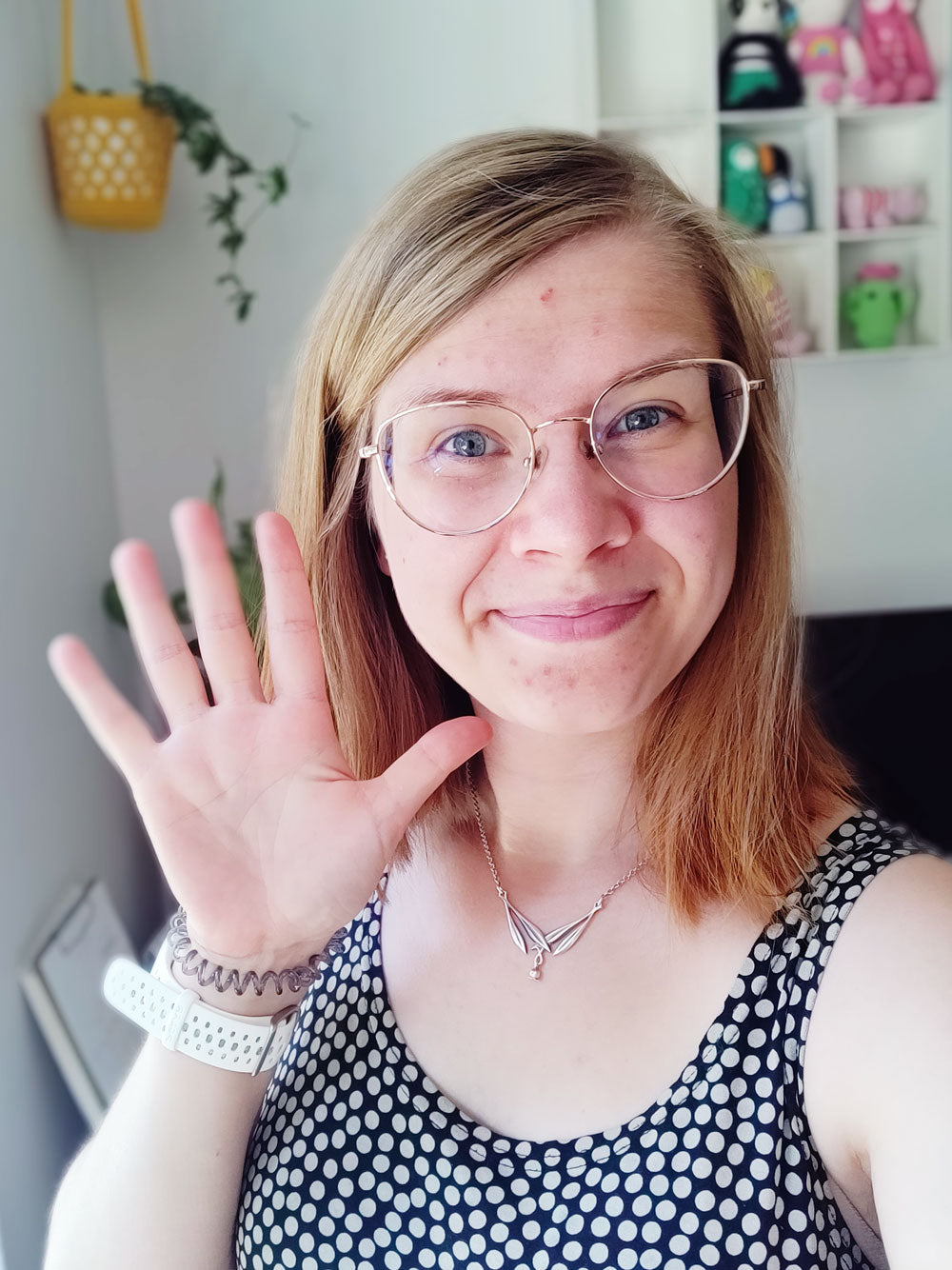 Do you ever get stuck scrolling social media? I can't even count how many times I've been planning on being creative and crocheting but instead got stuck scrolling Instagram or Tiktok for hours wasting my entire evening.
Do you also have a lot of creative ideas and a long list of projects that you'd like to bring to life but have a hard time getting started?
If so the Happy Amigurumi Club is just the right place for you! Happy Amigurumi Club is an inspiring amigurumi community that will help you (and me) grab that hook and weave in those ends regularly. Which will boost our creativity, decrease our stress levels and in the long run make us happier crocheters. 🥳
I look forward to meeting you personally inside the Happy Amigurumi Club!
All my best, Veronica Lönnqvist
Join the club here
Frequently asked questions
Can I buy Ted the turtle in the webshop?

No, the pattern for Ted the turtle is an exclusive pattern only available for Happy Amigurumi Club members.
Can I buy Happy the monkey in the webshop?

No, the pattern for Happy the monkey is an exclusive pattern only available for Happy Amigurumi Club members.
Can I join the July CAL if I'm not in the club?

No, but you can buy a one month subscription for October only if you'd prefer that.
How much does the club cost?
Do I have to join the club to join the October CAL if I bought a yarn kit?

No, you have a digital ticket to the October CAL already and will get the pattern parts delivered to your email as usual.
When does the club open next time?
When is the last day I can join the club?

The Happy Amigurumi Club close 30th of September.
Do i need special yarns or equipment?

Nope! You can use whatever you have in your stash.
When will Emerald the dragon be available in the webshop?