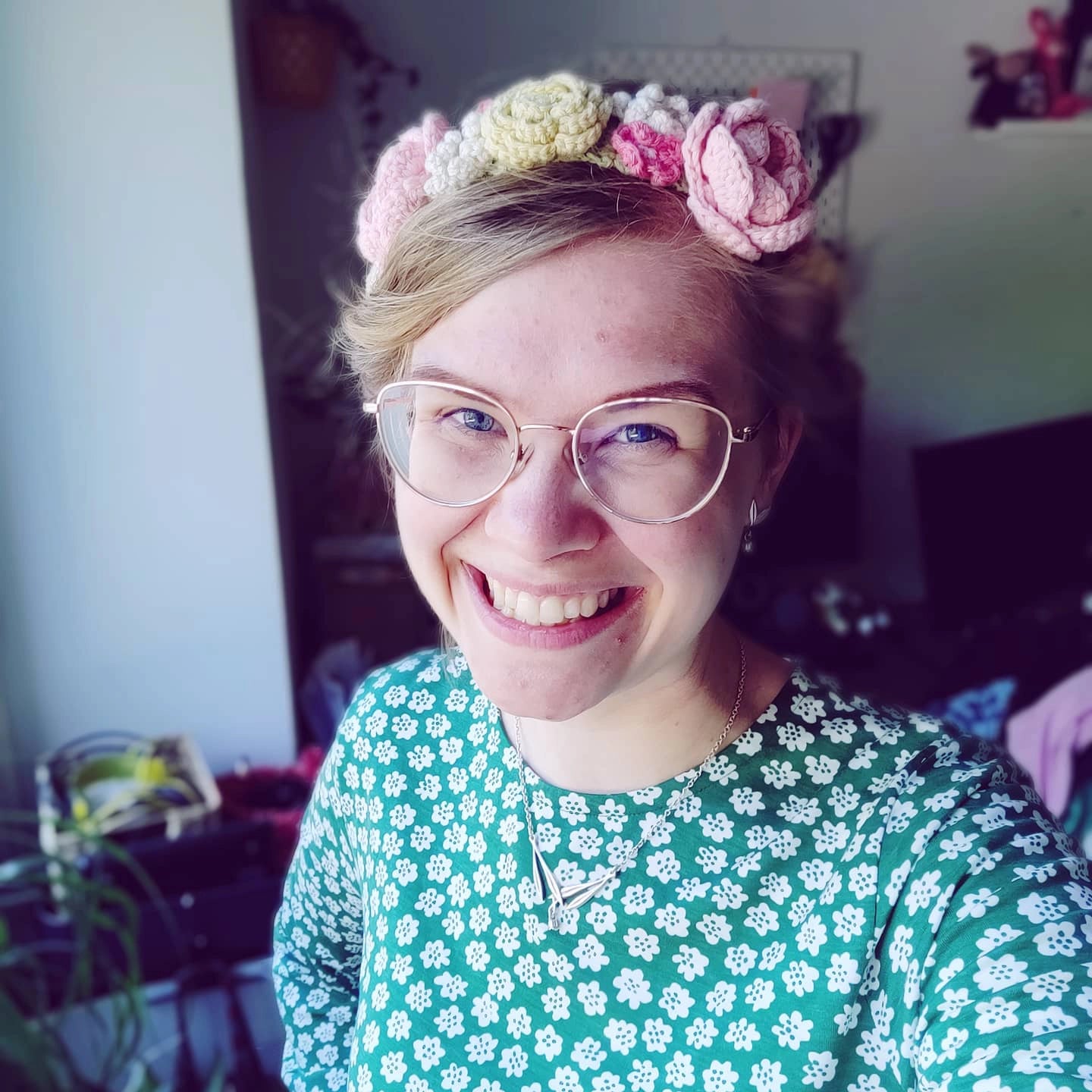 Garnknuten is the home for colorful and happy amigurumi, crochet alongs and planet-friendly crochet supplies. The patterns and yarn kits are designed and assembled in Finland by the crochet designer and educator Veronica Lönnqvist.
Veronica is a full-time crochet designer with a passion for amigurumi. She's most known for her happy colorful amigurumi, crochet alongs, and her online course Amigurumi Design LAB.
With her master's degree in teaching crafts and passion for crochet Veronica's on a mission to spread joy and knowledge about the art of amigurumi while at the same time sharing behind the scenes of running a crochet business.